Rita · Iraq
I Wanted to Be in Charge of My Destiny
In America, people follow their dreams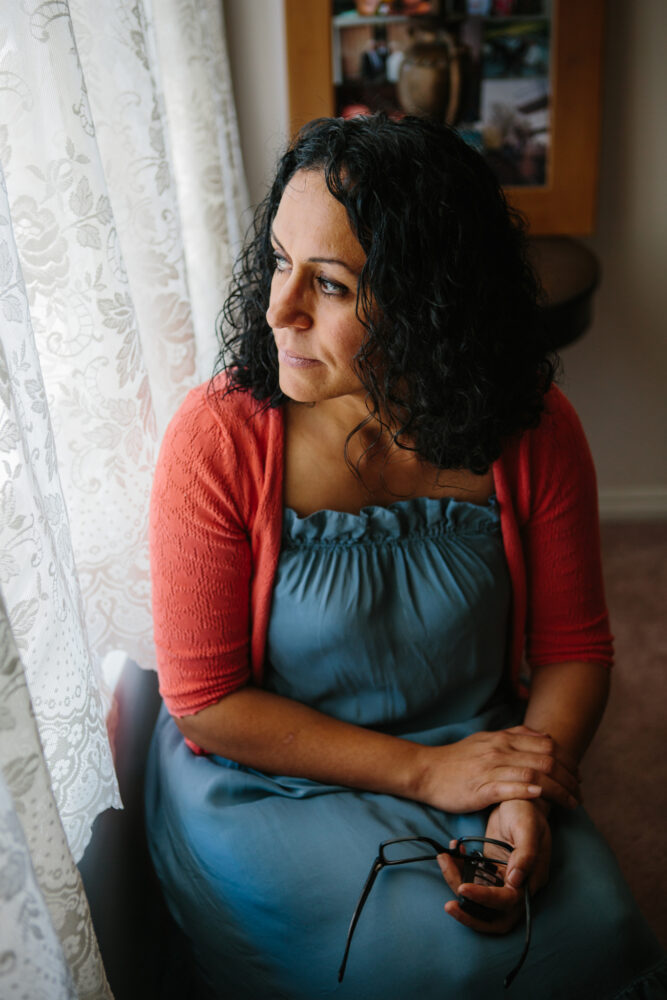 In 1999 I lived in Iraq and I graduated with a bachelor's degree in chemistry.

I never thought I would leave Iraq. My dream was to get married, have kids, work, be with my siblings. Every Thursday and Friday I wanted to bring my kids to my dad's and have them grow up with their cousins. We used to have these big reunions at his house. Sometimes there would be 30 people having lunch, on the floor.

I love exploring the world, I love traveling. But I always wanted to go back home.

I wanted to be part of the change in my country. But I worked for the Americans, and that was dangerous. Snipers targeted our work. Sometimes I would stay on the American base for a month at a time because it was too dangerous to go home. But I said, "It's okay. It will change. It will change. It will change."

I finally applied for an SIV (Special Immigrant Visa, granted to people who aided US forces) and after a year and a half I was approved. We came to Utah when I was ready to have my second child. It was difficult. I had a degree and experience. I applied for tons of jobs but I couldn't find one for a long time.

Finally I found a job and shortly afterwards I applied for the MBA program at the University of Utah. It was a new beginning for me.

It's been a great experience even though I feel like the dumbest child in the class. I have to learn all this big language but I am grateful to be here, to pursue my dream of getting a master's degree. There are exceptional professors and other people who are trying to help people find jobs and build their resumes.

I'm working right now, but I wanted to start my own business. So, we created a business. I wanted to be in charge of my destiny. It's still in the beginning. I'm just finishing the papers but it's exciting for me to have my own business, my own life.

I will hopefully be a citizen next year. That will be the greatest honor: to be American. To be part of this great country. In America, people follow their dreams. They can be as big as they want to make them. I am sure that I will have my own life, my children will be proud to be part of it and have America be part of who they are.
Informed Consent
Our team members obtain informed consent from each individual before an interview takes place. Individuals dictate where their stories may be shared and what personal information they wish to keep private. In situations where the individual is at risk and/or wishes to remain anonymous, alias names are used and other identifying information is removed from interviews immediately after they are received by TSOS. We have also committed not to use refugee images or stories for fundraising purposes without explicit permission. Our top priority is to protect and honor the wishes of our interview subjects.