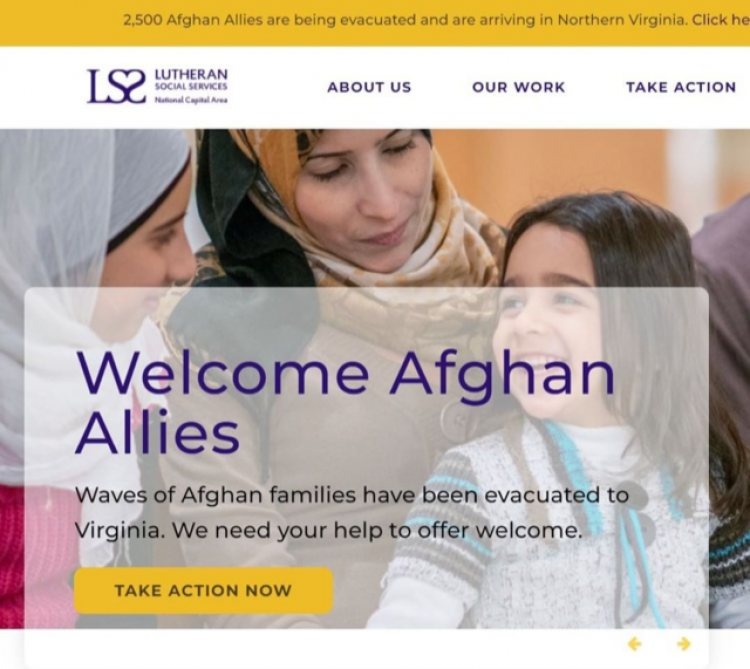 The resettlement of Afghan Allies in the D.C. Metro Area is a community-wide effort!
LSSNCA is welcoming an influx of Afghan Allies following the Biden Administration's evacuation of 2,500 individuals. Afghan allies and their families began arriving at Fort Lee, located outside of Richmond, VA, on July 30. Given that many of these Afghan allies have connections to the D.C. Metro Area, we expect the majority to resettle here, and be served by the network of resettlement agencies including ECDC, Catholic Charities, and LSSNCA. This surge of referrals, while very welcome, requires additional community support. We will provide the situation as we know it and how you can offer immediate aid at the virtual town hall.

Resettlement Agencies are relying on the in-kind support and hospitality of volunteers, community partners, and faith groups to ensure a warm welcome of new neighbors to the D.C. Metro Area.
RSVP TO "WELCOME AFGHAN ALLIES" TOWN HALL

For more information on the newcomer situation, how it relates to the D.C. metro area, and how LSSNCA resettles newcomer refugees, visit the LSSNCA website.