RESCHEDULED World Refugee Day Celebration in Clarkston (due to incliment weather, please join in the June 27 celebrations)
Sunday, June 27, 2021
5:00 pm - 6:00 pm EDT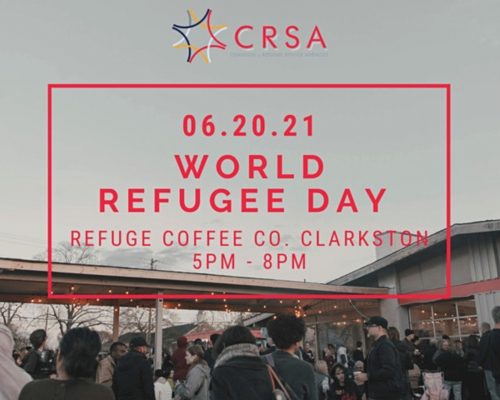 Sometimes we just need to throw a big party!
And what's a party without you? You're invited to join us for:
WORLD REFUGEE DAY CELEBRATION
Sunday, June 27 (NEW DATE)
5:00 p.m. until 8:00 p.m.
At Refuge Coffee Co.
4170 East Ponce de Leon Ave.
Clarkston, GA 30021
Enjoy delicious food from local vendors, lots of family-friendly activities, and delicious tea and coffee drinks (lots of iced options!) as you meet your neighbors, hear from special guest speakers, gather information at our advocacy booth, experience incredible music and dance performances by community groups, and shop locally from refugee and immigrant business owners at our vendor's market!
Sometimes the best way to proclaim that #GALovesRefugees is at a party!
This event is free and open to all, but it would really help our vendors to plan if you could RSVP HERE!