Refugee Services of Texas Book Club: Standing in the Way
Saturday, April 24, 2021
10:00 am - 11:00 am CST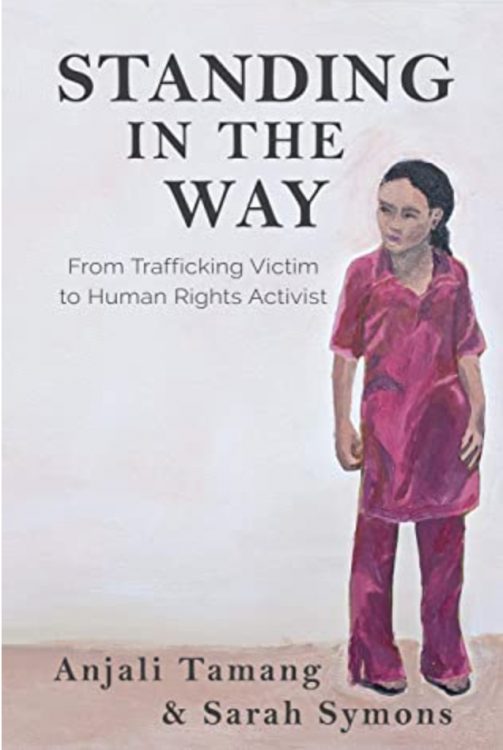 Join us on Saturday, April 24th at 10:00AM CST for our Saturday Book Club featuring Standing in the Way: From Trafficking Victim to Human Rights Activist by Anjali Tamang and Sarah Symons.
This compelling memoir shares Anjali's incredible story of being trafficked at age twelve from her village in Nepal to the red light areas of Kolkata, India. Despite enduring the worst abuse imaginable, today Anjali is working to combat trafficking and protect the next generation of girls in her community. She is able to do so because of the help and healing she has received since being rescued in 2008. The stories of the courageous people who freed her and helped in her recovery are woven into the book alongside personal recollections and insights.

We'll start our Saturday's book club meeting by hosting a Q&A with BOTH authors Anjali Tamang and Sarah Symons, led by RST's Development Director Ashley Faye, and break into smaller community groups after to go even deeper into a discussion about the incredible story, "Standing in the Way".
To join us, register HERE.