2023 World Refugee Day - Salt Lake City
Friday, June 16, 2023
6:00 pm -


Saturday, June 17, 2023


11:00 am MDT
Join Their Story is Our Story (TSOS) at the 19th annual Utah World Refugee Day Festival. It is a free event, held at Big Cottonwood Regional Park, on Friday, June 16th from 6:00pm-10:00pm and on Saturday, June 17th from 11:00am-4pm. TSOS will have six large tents with books and correlated projects. For example, with the activity shown in the photo, the participants will make bracelets and the story being read at this tent is about belonging. There will also be a sketch artist for refugees to get their portraits done.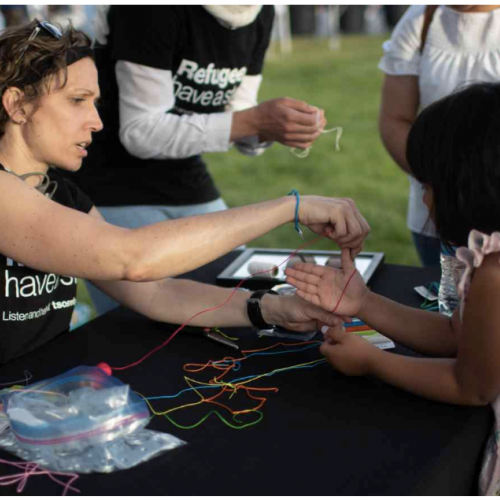 Elementary School Curriculum Booth ft "We All Belong" bracelet making
Come check out our booths at the World Refugee Day festival!
The TSOS Utah Team at World Refugee Day 2022