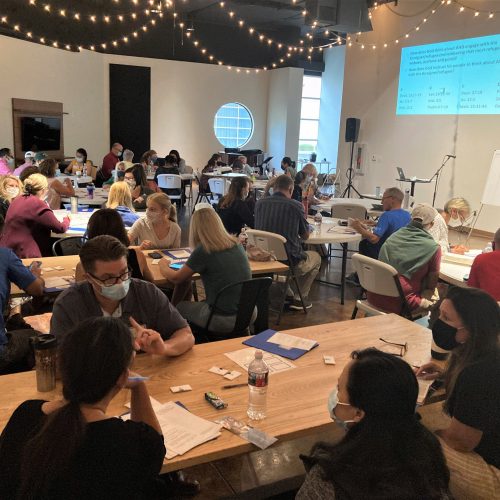 Photo courtesy of Matthew House
This interactive workshop will equip you to love your refugee neighbors right here in Phoenix. Bring all your questions and join us!
About this event
Arizona has welcomed more than 83,000 refugees--vetted survivors of war and persecution--from all over the world since 1980. Right now, we're seeing an unprecedented number of Afghans coming to Phoenix--about 60 per week. Come learn how this all works and how you can best love these new neighbors as they do the hard work of integrating into American society.
There is no obligation to volunteer afterward, but this workshop is the first step in being part of a Welcome Team through Matthew House, should you wish to embrace one family in friendship during their first months here.
All participants must properly wear masks when inside and not eating/drinking.
AGENDA
Grounding in the Bible: Understanding and reflecting God's heart for the foreigner
The refugee journey and factual overview of the US Refugee Resettlement Program
Loss simulation
Testimony: Former refugee from Afghanistan resettled to Phoenix
Resettlement: Challenges, opportunities, and the Church's unique role
Local volunteer opportunities
Introduction to forming a Welcome Team to embrace one family
PLEASE NOTE: We don't want the $12 registration fee to prohibit anyone from participating. If this would be an obstacle for you, please email Mary Kaech ([email protected]) for a full waiver.