Northeast News: World Refugee Day celebration brings together the stories of a diverse community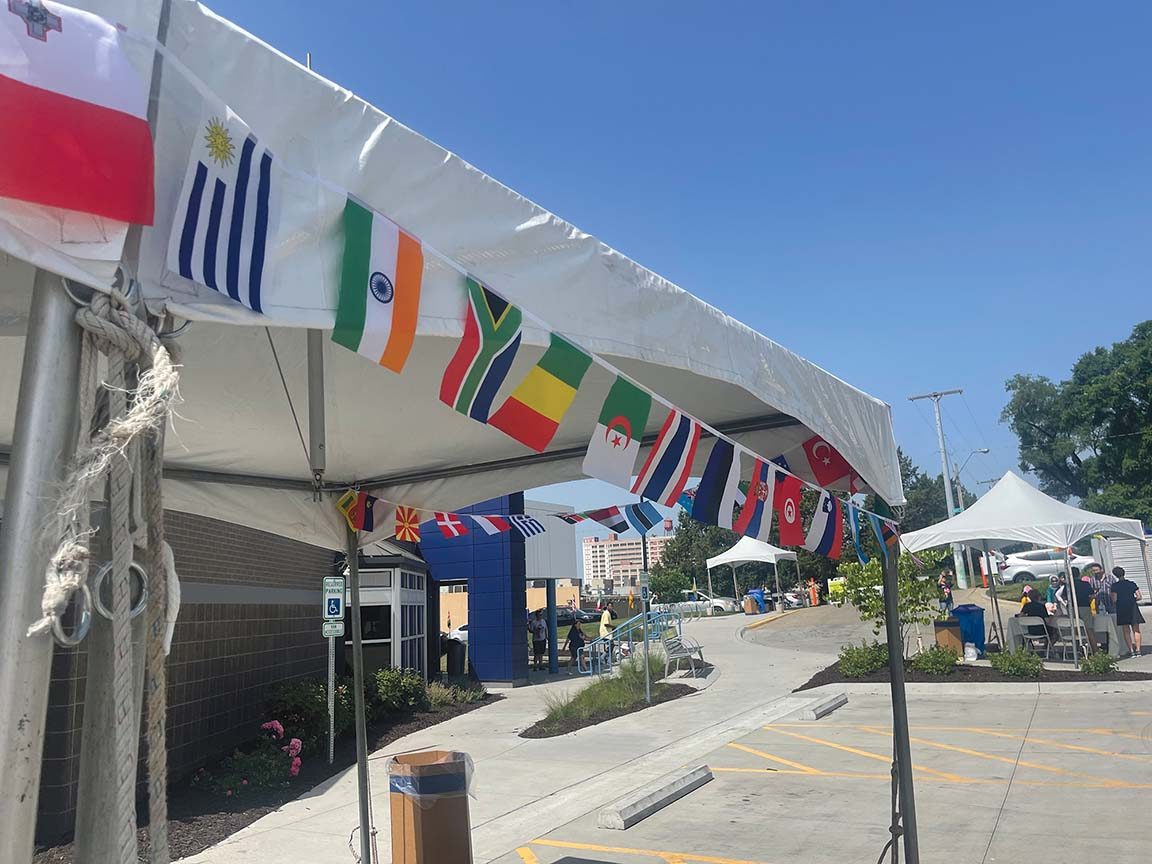 The Kansas City Community Programs team participated in their local World Refugee Day celebration. Andrea Buley, Community Program Coordinator, was quoted by Northeast News in their coverage of the event: "We tell the stories of refugees. We are trying to change perception so we can change reception… We want refugees to be seen."
Other Posts
Egette was born and raised in a refugee camp in Tanzania, Africa. In 2021, she graduated with a B.S. in psychology from George Mason University. In 2022, she received her MA in psychology with a focus in Cognitive and Behavioral Neuroscience, also from George Mason. She was recently featured in Forbes on World Mental Health Day. She founded Safe Haven Space, to empower and educate refugee families in the US about mental health and wellbeing.
November 30, 2022
Their Story is Our Story (TSOS) and By Women, For Women (BWFW) announce a partnership focused on collecting and sharing stories of displaced women.

November 7, 2022
Through the connections made by the TSOS Community Programs team, we were able to connect Yalda Royan with Julie Rose for this powerful episode, "When is War Justified?"
October 24, 2022
Sign up for email updates