Call for Comments - Refugee Resettlement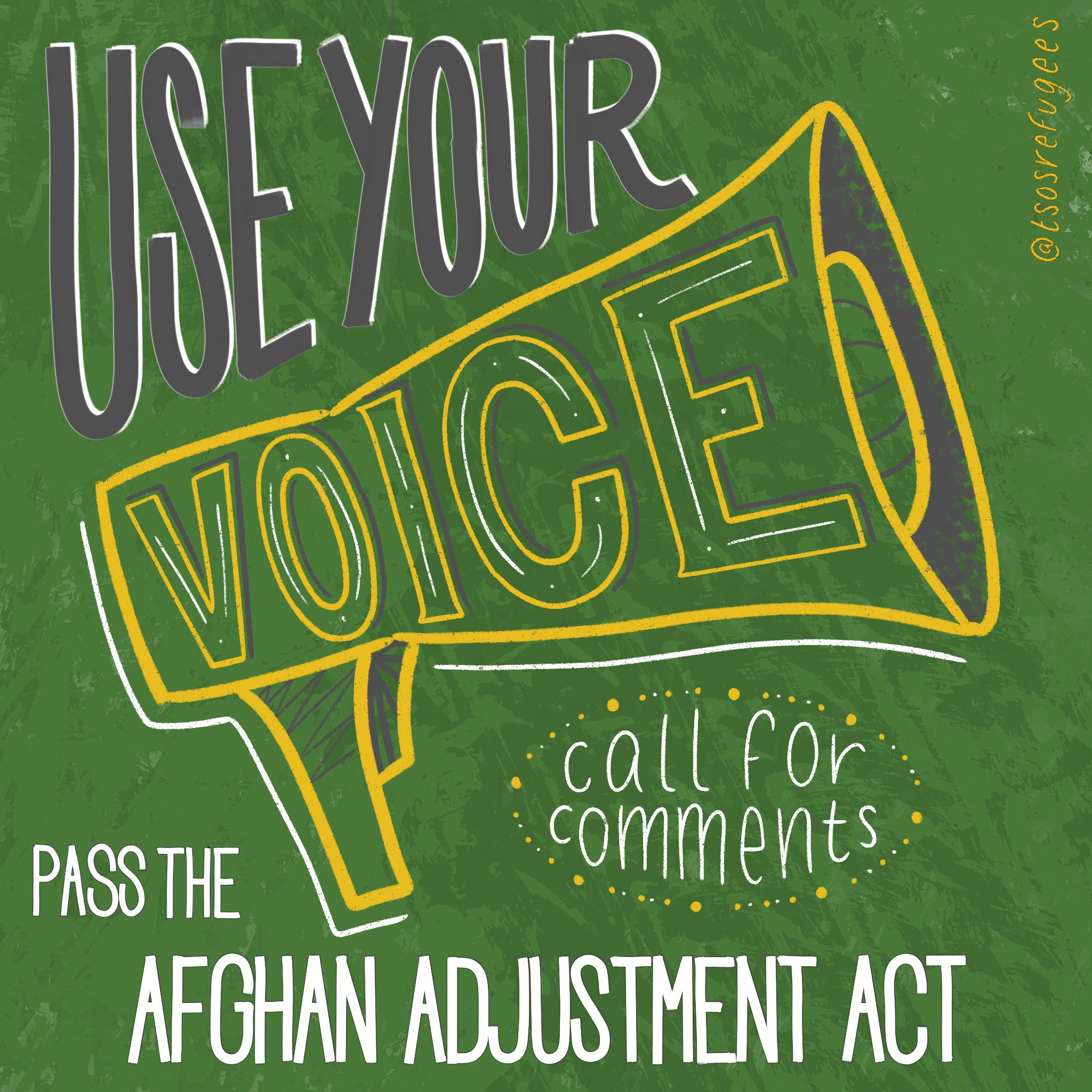 Their Story Is Our Story (TSOS) is a nonprofit organization working to support refugee resettlement around the world. We are currently collecting comments to encourage our lawmakers to pass the Afghan Adjustment Act, which would provide Afghan evacuees who came to the United States in connection with the U.S. withdrawal with a clear path to legal permanent residency. Having witnessed the chaos at the airport in Kabul this past August, "we seek to clear the runways in our own communities and welcome our Afghan brothers and sisters as our new friends and neighbors." (TSOS Official Statement on Afghanistan)
If you have a story, experience or opinion to share in support of our Afghan allies, we ask you to share it to help us demonstrate public support for legislation that supports and aids these individuals and families.

By sharing your thoughts, you agree that (1) TSOS may share your comments, together with your name and place of residence with U.S. lawmakers and other organizations advocating on behalf of Afghan refugees and (2) TSOS may share your thoughts through print, social and other media.
Please feel free to share this with your friends, colleagues and neighbors. We would like to hear from as many participants as possible.