#BringBackOurGirls: The story of Boko Haram and the girls of Chibok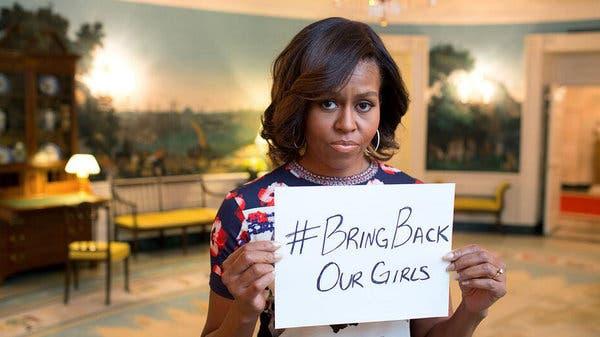 On April 14, 2014, 276 female students were abducted from the Government Girls Secondary School at the town of Chibok in Borno State, Nigeria. The kidnappers were a part of the Islamic terrorist group, Boko Haram.

The group's official name is Jamā'at Ahl as-Sunnah lid-Da'wah wa'l-Jihād, and translates into "Group of the people of Sunnah for preaching and Jihad". But residents in the north-eastern city of Maiduguri, where the group had its headquarters, dubbed it Boko Haram, or "Western education is forbidden". Boko Haram believes that Nigeria is in control of false Muslims, and seeks to overthrow the government to purify Islam in northern Nigeria. In 2013, it was listed among the world's deadliest terrorist groups, according to the Global Terrorism Index. It remains on the list today.

In 2014, there was a global outcry against Boko Haram when they stormed the school and kidnapped over 200 girls, age 16-18. A twitter hashtag, #BringBackOurGirls, went viral, with world leaders and celebrities such as Michelle Obama, British Prime minister David Cameron, and Malala Yousafzi calling for a return of the girls. 57 of the girls escaped shortly after the abduction. 107 have been returned. 112 still remain missing.
Some of the rescued girls kept diaries of their time in captivity. Their stories tell how Boko Haram insisted they wear the hijab and claim they converted to Islam, and how when the Nigerian government negotiated for the girls' release, the girls were instructed to say how they were treated well, not abused or raped. When the diaries were discovered, Boko Haram burned most of them, but a few of the girls managed to hide their diaries and save them from the fires.
7 years after the Chibok abductions, Boko Haram continues to wreak havoc in the area. In December 2020, over 300 young schoolboys in northern Nigeria were abducted when gunmen attacked their boarding school. They have since been returned home; Boko Haram later claimed responsibility.

Amnesty International highlights how a string of recent attacks targeting students and learning institutions across northern Nigeria has resulted in the closure of more than 600 schools, with "disastrous consequences" for young people in the region. The closure of the schools and parents' concern about safety has contributed to the increasing number of students dropping out of school.
Osai Ojigho, director of Amnesty International Nigeria, said, "The Nigerian authorities risk a lost generation, due to their failure to provide safe schools for children in a region already devastated by Boko Haram atrocities."

As of now, there have been no arrests for the mass abduction in Chibok.

In addition to the issues surrounding safety of school children, the UNHCR estimates that the Boko Haram insurgency has displaced 2.7 million people in north-eastern Nigeria, resulting in over 300,000 refugees.
2021 marks the 7th year of Nigeria's refugee crises.