Book Review: All Are Welcome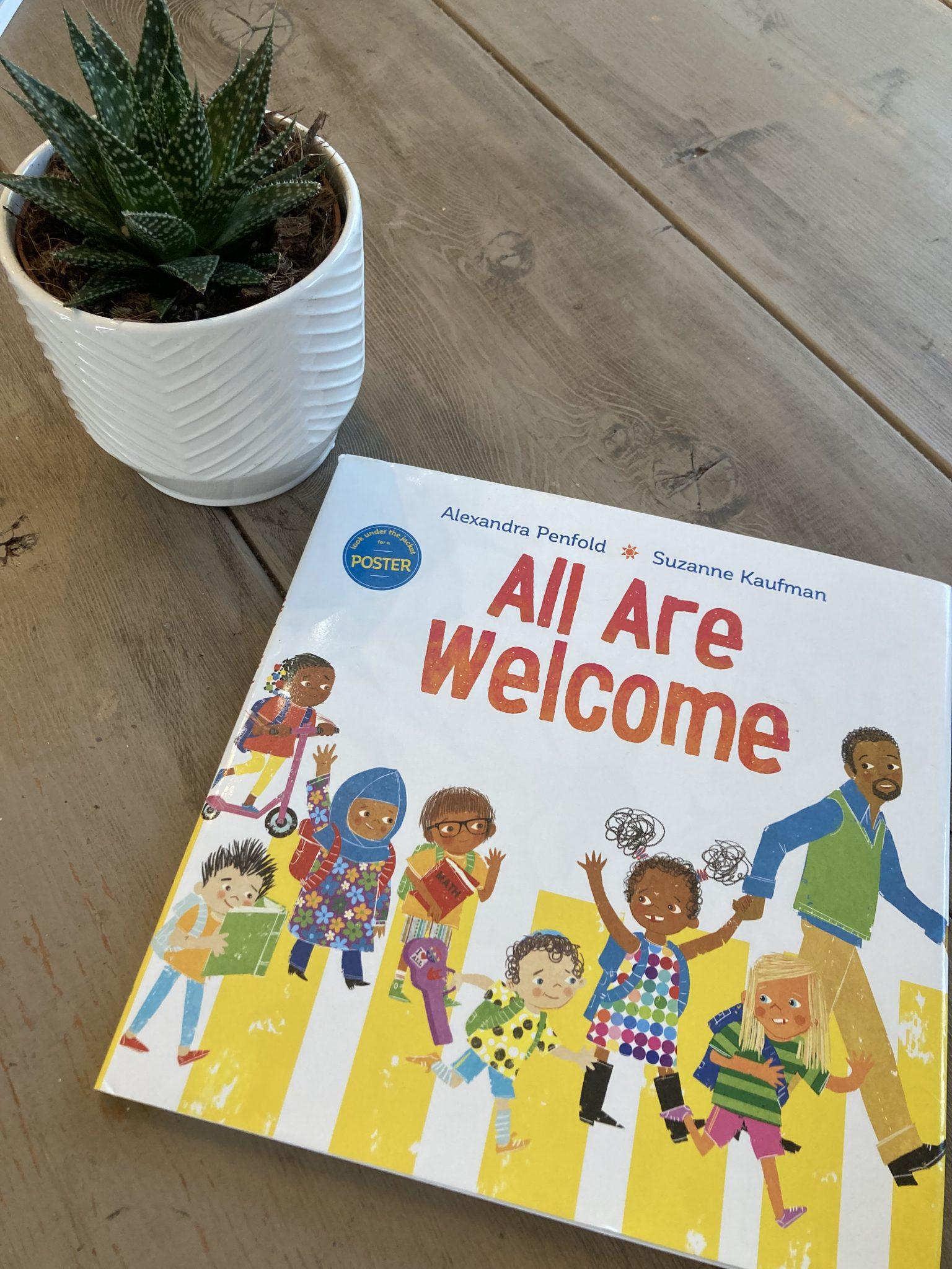 "All Are Welcome" by Alaxandra Penfold, illustrated by Suzanne Kaufman
Alexandra Penfold's book, All Are Welcome is a favorite in my home. Whenever we borrow it from the library (which is often), my 5-year-old and 3-year-old have me read it to them multiple times a day. Suzanne Kaufman's colorful illustrations are a delightful pair to Penfold's narrative stating "all are welcome here," no matter one's appearance or background.
As the story is introduced, there is a paragraph explaining how this book is inspired by Kaufman's daughters' school, "where diversity and community are not just protected, but celebrated." Through its fun-to-read rhythm and rhyme, All Are Welcome gives the reader a bird's-eye view of a typical school day from sunup to sundown for students of all backgrounds at this particular school. The prose and illustrations combine to foster inclusivity and a sense of community as they highlight the students' similarities and differences in a fun and light-hearted way.
All Are Welcome is an excellent book for any young reader! It would be perfect to read in a classroom, at home, or even at a library's storytime. I would especially recommend reading it to kids aged 3 - 8. Teaching kids the importance of inclusion and the beauty of diversity from a young age is imperative to raising them to be kind and accepting. All Are Welcome is the perfect place to start!