2021 TSOS World Refugee Day Events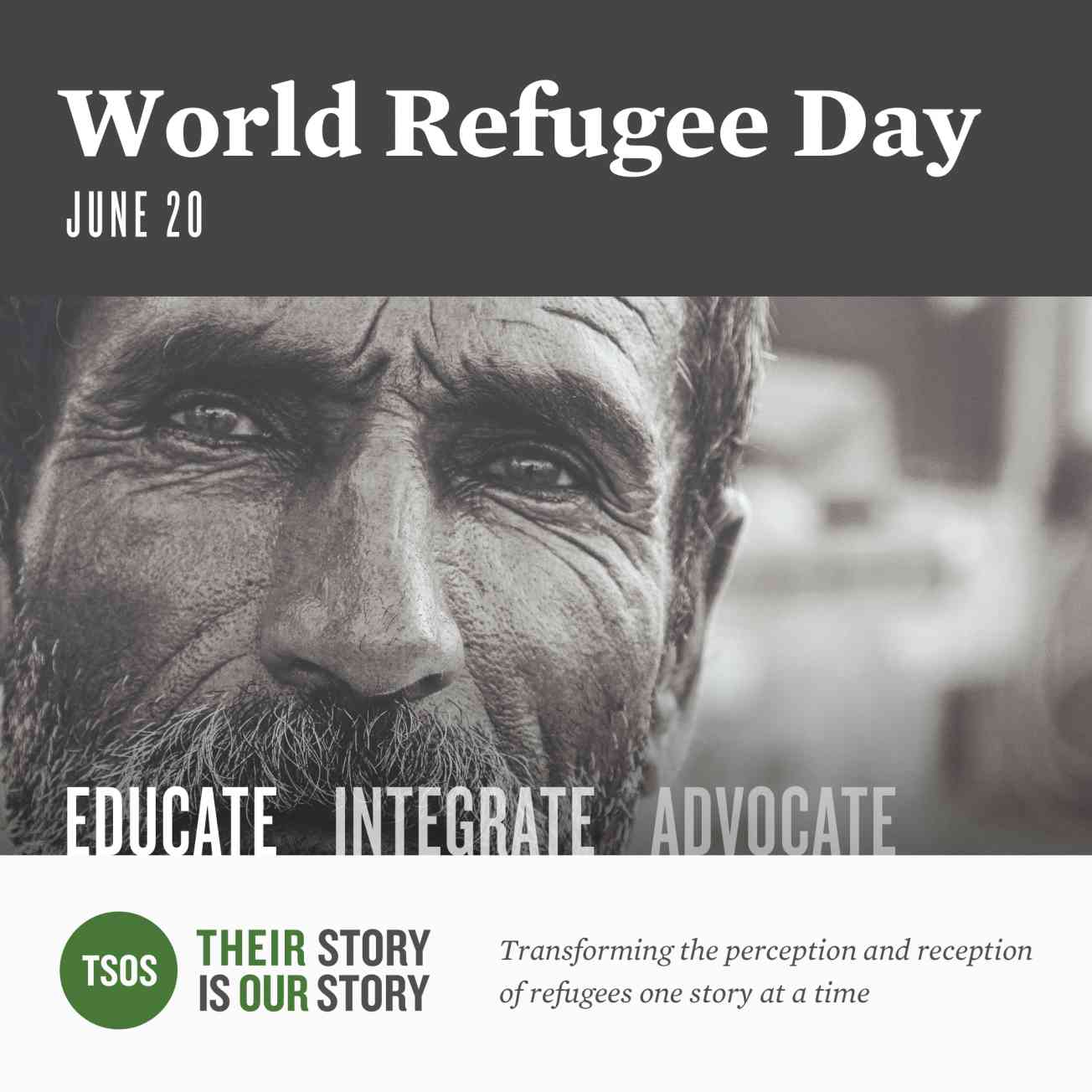 This year we will be holding in-person and virtual events for World Refugee Day.
IN-PERSON EVENTS

June 18
UTAH
Ribbon Cutting Ceremony and Celebration
10:00 AM - 1:00 PM
415 East 3900 South
Salt Lake City, Utah 84107


World Refugee Day Celebration
6:00 PM - 9:00 PM
Cottonwood Regional Park
4300 S 1300 E
Salt Lake City, Utah, 84117


Highlights of the evening include
introduction of the Global Refugee Archive
Photobooths celebrating tradition, individual stories, and refuge
Live performance of multimedia composition "The Story of Our Journey"
Reading children's books "Samir's Bike" and Lubna and Pebble" and more.


VIRTUAL EVENTS
June 17
Instagram Live Panel Discussion
8pm ET

View details at We Welcome Refugees
Join a We Welcome Refugees Instagram Live featuring Their Story is Our Story as we honor the stories of refugees.
June 19
Virtual Presentation and Panel Discussion
4:00 - 5:00 PM CET (10 AM EST/7AM PST)
This event is organized and hosted by TSOS Community Program Coordinators for Europe (EU/UK/Egypt)

Virtual World Refugee Day Event sharing videos, personal stories, and a panel discussion celebrating the wonderful ways refugees are bringing more joy, culture, and healing to our communities.
We invite you to take a moment to learn more and open your heart to every individual displaced, who is looking for a home.
June 20
Virtual Multimedia Composition
"The Story of Our Journey"
1 PM EDT (10 AM PST/7PM CET)

This event is organized and hosted by Sunset Run for Refugees and will be followed by a panel discussion.
******************
The musical score and accompanying film amplify first-hand refugee stories through a multimedia artistic experience. Authentic audio and video interview footage provided by TSOS supports the clarinet and fixed media electronics, providing the viewer with an opportunity to reflect as refugees share details of their personal, arduous journeys from a home lost to a home found.
To learn more about the composition visit https://tsosrefugees.org/conversations/the-story-of-our-journey

In preparation for World Refugee Day, check out our new playlist:

Other Posts
Just as citizens in Europe and the U.K. have heroically supported displaced Ukrainians by opening up their homes or securing other housing, assisting with school enrollments, employment needs, and language learning, Americans now have the opportunity via the Welcome.us Sponsor Circles program to directly help newly arrived Ukrainians. The United States has committed to welcoming 100,000 Ukrainians temporarily for a period of two-years and the ability to apply for employment authorization in the U.S. as long as they have a U.S.-based sponsor to petition for them.
January 31, 2023
When I was in high school, I was fascinated by geography, and it struck me that there was a highway that I could hop on in my car and drive all the way down into South America. As an imaginative young girl growing up on the Texas-Mexico border, the idea of a road that could take me from my sleepy border town, Laredo, Texas, to the edge of the world in South America, left me awe struck. In high school I learned that this highway is called the Pan-American Highway.
January 9, 2023
Egette was born and raised in a refugee camp in Tanzania, Africa. In 2021, she graduated with a B.S. in psychology from George Mason University. In 2022, she received her MA in psychology with a focus in Cognitive and Behavioral Neuroscience, also from George Mason. She was recently featured in Forbes on World Mental Health Day. She founded Safe Haven Space, to empower and educate refugee families in the US about mental health and wellbeing.
November 30, 2022
Sign up for email updates