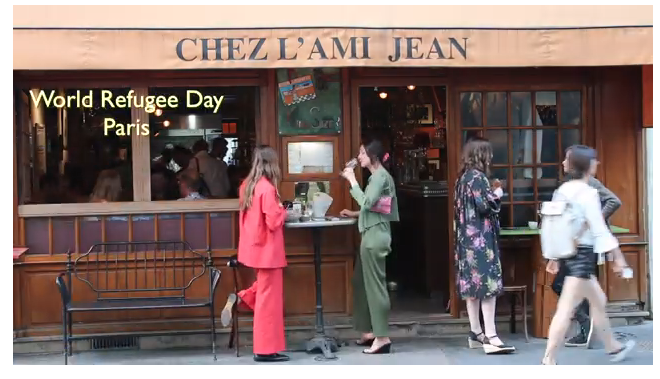 Refugees in cities around the world are invited to take over restaurants for the day. Chefs open their kitchens to give refugees the opportunity to share cuisine from their home countries, to gain valuable experience in managing a kitchen, and help increase acceptance and understanding of refugees.
Food is a universal way of communicating who we are, where we've come from, and what we have to offer those around us. There are few things more central and foundational to our human connectedness than through the act of breaking bread together.
Check out this video, done by TSOS Videographer, Phoebe Wood, and her interview with the Founder of the "Refugee Food Festival" and what the experience was like in a restaurant in Paris.
Other Posts
To me, the label "refugee" is a badge of honor. I invite you to honor and celebrate refugees and welcomers with me this month and to meet some of these heroes at TSOS's Virtual World Refugee Day event on 17 June.
June 8, 2022
As we strengthen our relationships with resettlement agencies, friends, and community partners, we are discovering that the work doesn't have to be big to be important.
May 21, 2022
Sign up for email updates