Arthur Brooks and the Power of Stories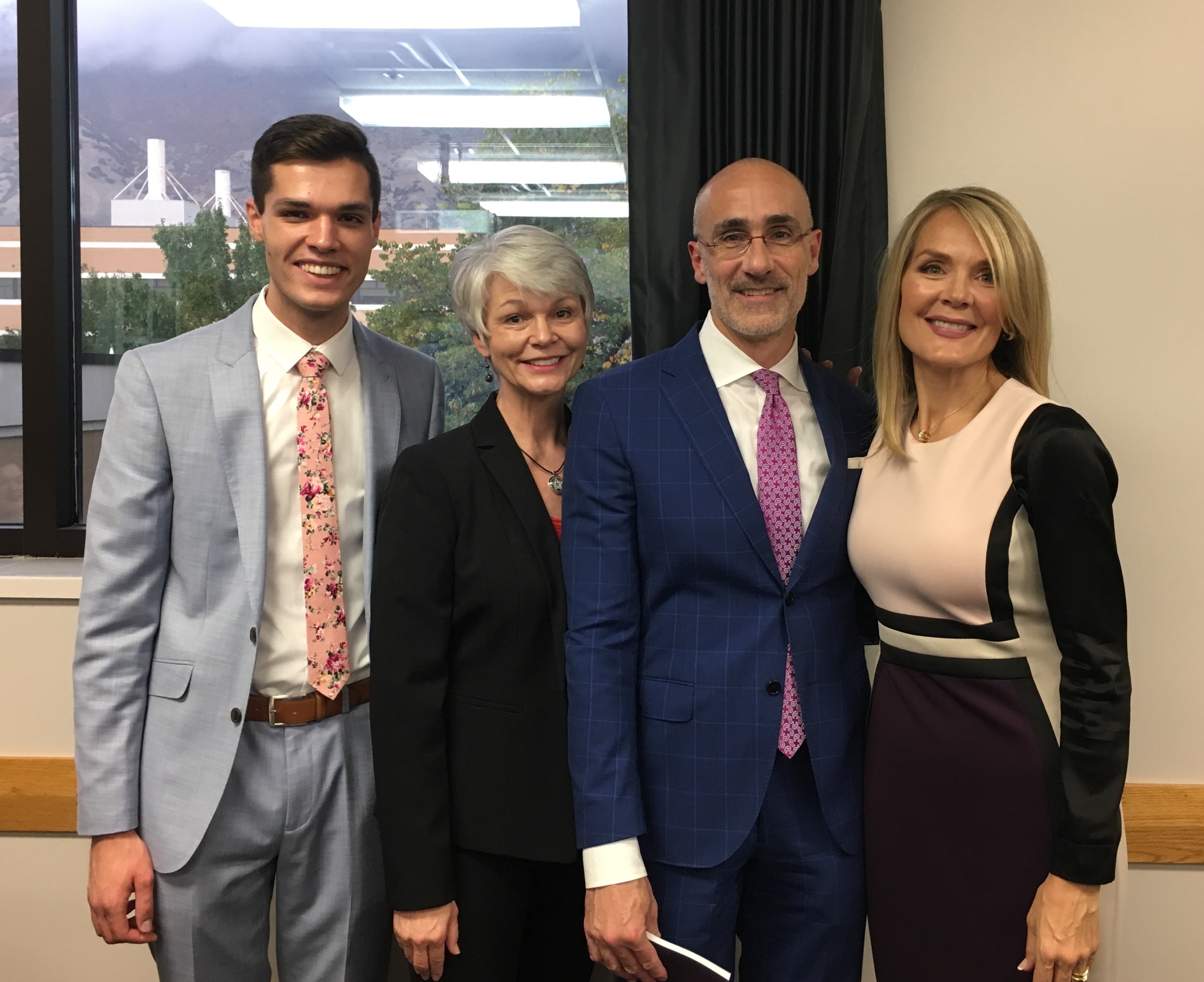 Melissa Dalton-Bradford, co-founder of Their Story Is Our Story, had the opportunity while traveling through Utah last week to attend a reception and a lecture with Arthur Brooks, a prolific writer, remarkable public speaker, president of American Enterprise Institute, and a leading voice for caring for the vulnerable and needy.

It is a gift to connect with people like Arthur Brooks, to learn from the research and work that he is doing, and to share with him the important story-telling work we are doing.
Mr. Brooks recently shared a powerful and fascinating podcast on the power of stories. As you listen to this podcast, you'll understand the reason for why this group of unpaid volunteers dedicates so many hours to trying to make these refugees' stories heard.

The work of storytelling is the key to this crisis. Stories, told with the right balance, simply and truthfully, will change hearts. That is exactly what we aim to do.
Do yourself a favor and listen to Arthur Brooks' podcast "Tell Me a Story."
Summary: "The smartest person in the room doesn't always win the debate — the best storyteller does. This episode explores the power of storytelling and how we can use stories to more effectively persuade, inspire, and unify others. We hear from sociologist Kathy Edin, neuroeconomist Paul Zak and Grant Gordon of the International Rescue Committee."
Other Posts
To me, the label "refugee" is a badge of honor. I invite you to honor and celebrate refugees and welcomers with me this month and to meet some of these heroes at TSOS's Virtual World Refugee Day event on 17 June.
June 8, 2022
As we strengthen our relationships with resettlement agencies, friends, and community partners, we are discovering that the work doesn't have to be big to be important.
May 21, 2022
Sign up for email updates