Blog
→ September 25, 2018
Brandon Stanton Endorsement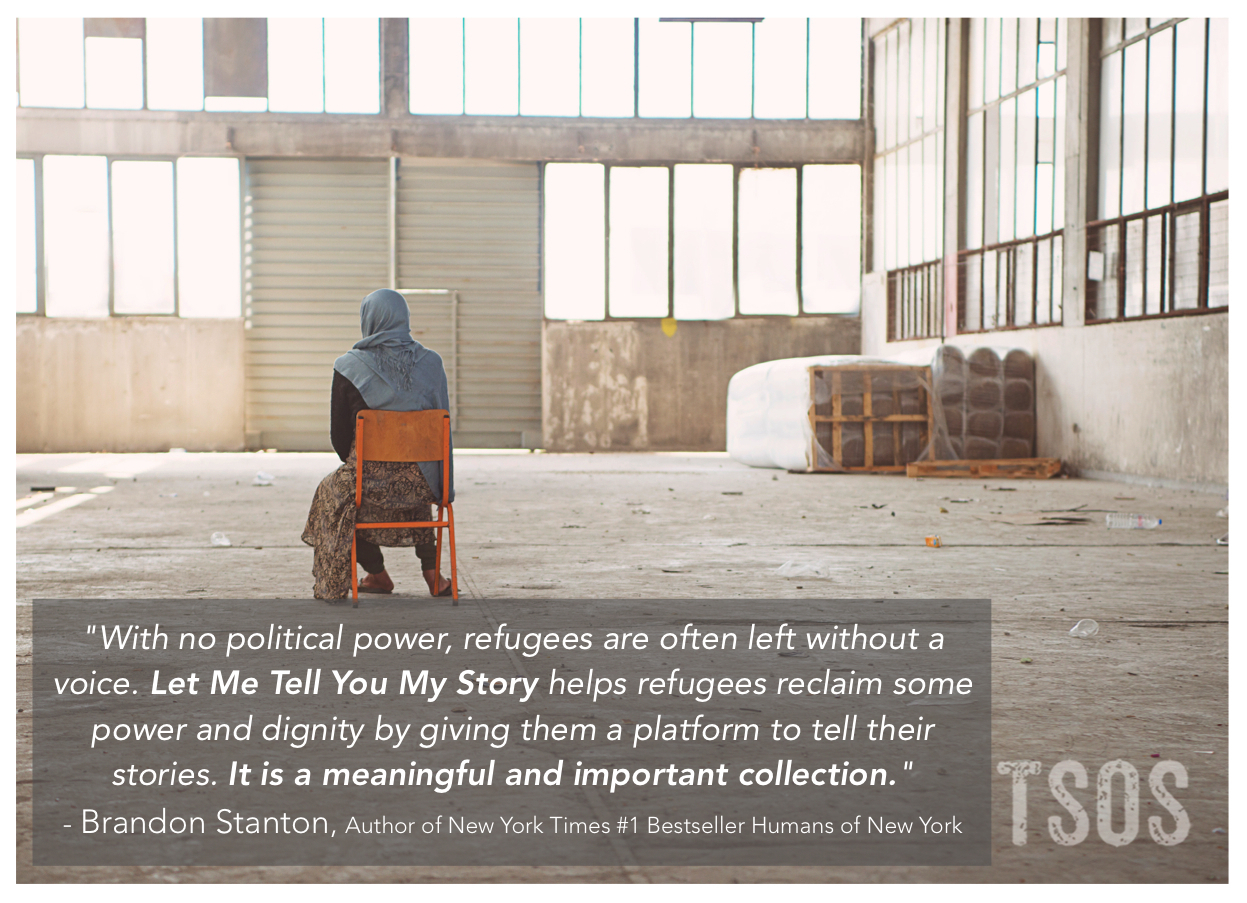 Brandon Stanton, author of New York Times #1 Bestseller "Humans of New York," has given his endorsement of our book, Let Me Tell You My Story. We are so honored to have his voice speaking out with ours on behalf of our friends seeking refuge!

"With no political power, refugees are often left without a voice. Let Me Tell You My Story helps refugees reclaim some power and dignity by giving them a platform to tell their stories. It is a meaningful and important collection."
- Brandon Stanton, Author of New York Times #1 Bestseller Humans of New York.

Other Posts
Their Story is Our Story (TSOS) and By Women, For Women (BWFW) announce a partnership focused on collecting and sharing stories of displaced women.

November 7, 2022
Through the connections made by the TSOS Community Programs team, we were able to connect Yalda Royan with Julie Rose for this powerful episode, "When is War Justified?"
October 24, 2022
Queen Elizabeth's passing has brought a renewed love of Paddington Bear, who for many charities, has become a powerful image for refugees. Mugs and t-shirts with pictures of Paddington and stating 'Migration is not a Crime' can be seen. And who can argue with a cute bear?
October 24, 2022
Sign up for email updates