Band for Refugees: Event Line-up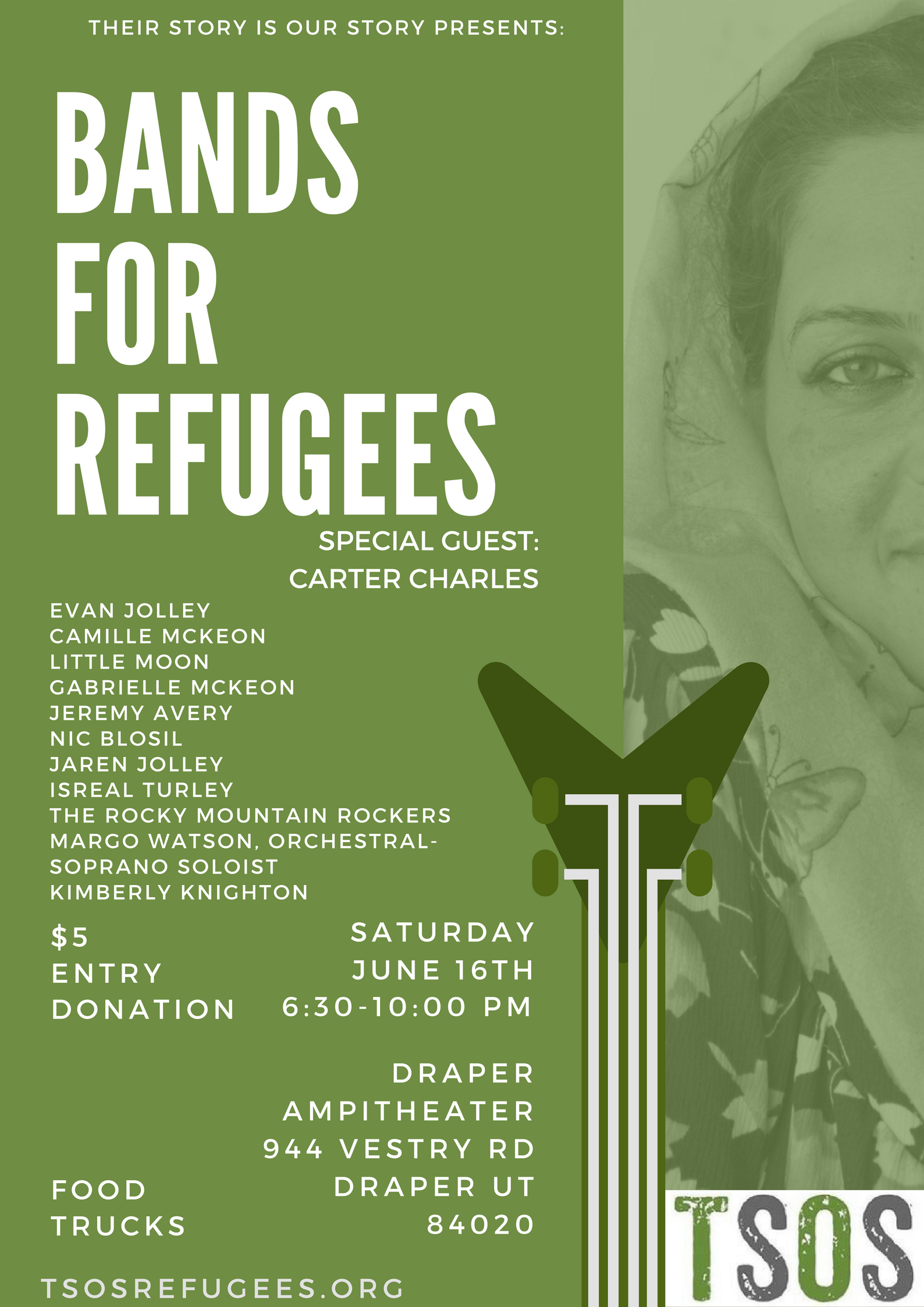 Saturday, June 16, 2018. 6:30pm-10:00pm. Draper Amphitheater.
Music
Evan Jolley, Camille McKeon, Little Moon, Gabrielle McKeon, Jeremy Avery, Nic Blosil, Jaren Jolley, Israel Turley, The Rocky Mountain Rockers, Margo Watson, Kimberly Knighton
Food Trucks
The Penguin Brothers - Ice Cream Cookies
Waffle Luv
Falafel Tree
Stories of Refugees
Special Guest: Carter Charles, former refugee and current TSOS team member
T-shirts for sale
Silent Auction
Items include: Spa gift cards, exotic rugs, skin care products, and more.
Other Posts
To me, the label "refugee" is a badge of honor. I invite you to honor and celebrate refugees and welcomers with me this month and to meet some of these heroes at TSOS's Virtual World Refugee Day event on 17 June.
June 8, 2022
As we strengthen our relationships with resettlement agencies, friends, and community partners, we are discovering that the work doesn't have to be big to be important.
May 21, 2022
Sign up for email updates