Blog
→ September 28, 2016
Life Vests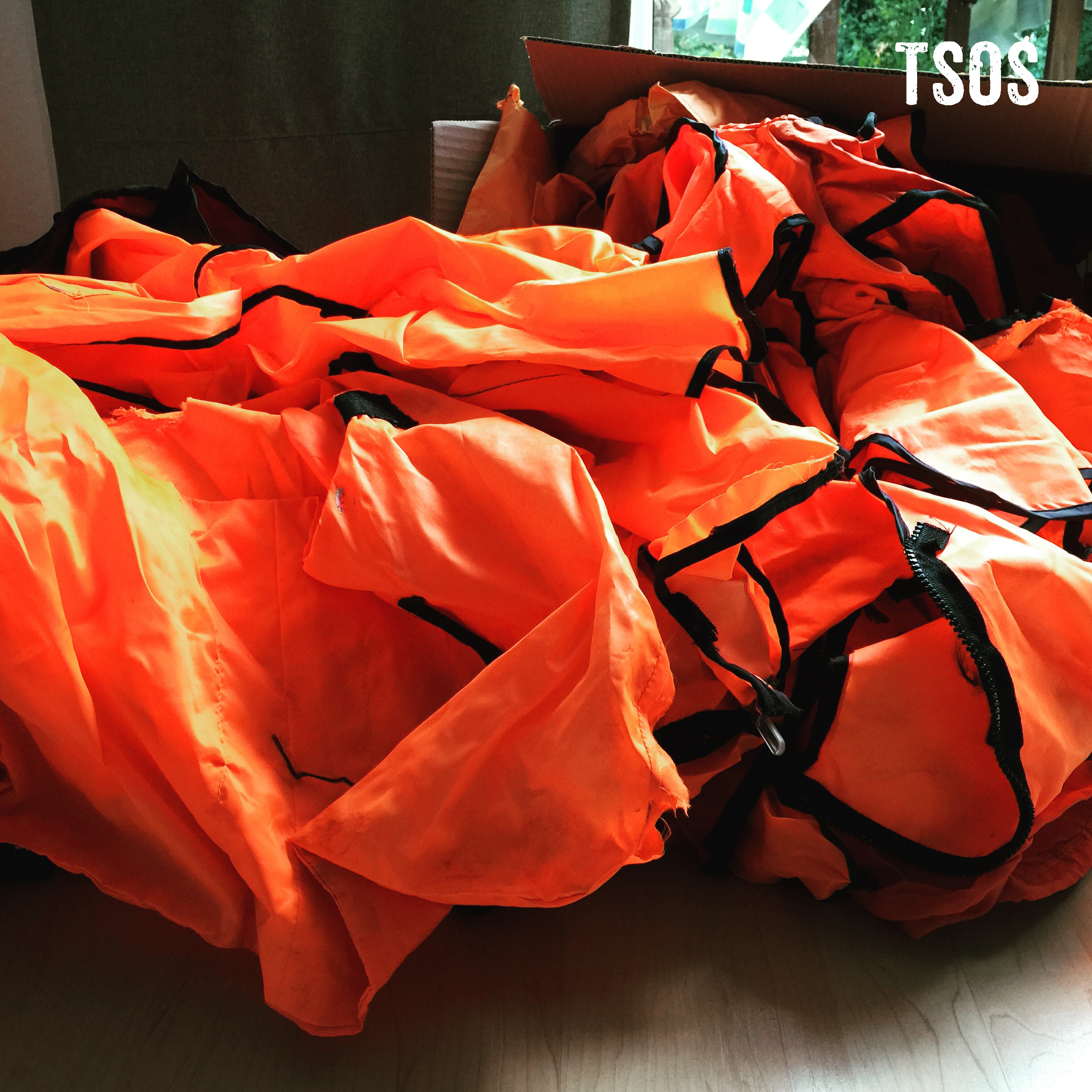 Life vests from the shores of Lesbos. As I pull them from the box my amazing friends, Luca and Silvia, packed them in after collecting them from those abandoned, rocky shores, I am struck by what it must have represented to the man, woman, or child who wrapped themselves in these vests and pushed off from their continent — pushed away from destruction and pain, from shattered dreams and living nightmares — placing their very lives and futures in the hands of their God and their fellow human beings on the other side of all that looming water. These lifeless orange shells awaken in me a deep sense of responsibility as I pull them out one by one. They were dropped in relief as feet touched solid, peaceful, European soil and eyes were trained forward with hope. And now their story is ours. Life vests from the shores of Lesbos.

Other Posts
Their Story is Our Story (TSOS) and By Women, For Women (BWFW) announce a partnership focused on collecting and sharing stories of displaced women.

November 7, 2022
Through the connections made by the TSOS Community Programs team, we were able to connect Yalda Royan with Julie Rose for this powerful episode, "When is War Justified?"
October 24, 2022
Queen Elizabeth's passing has brought a renewed love of Paddington Bear, who for many charities, has become a powerful image for refugees. Mugs and t-shirts with pictures of Paddington and stating 'Migration is not a Crime' can be seen. And who can argue with a cute bear?
October 24, 2022
Sign up for email updates