BYU Magazine: Strangers No More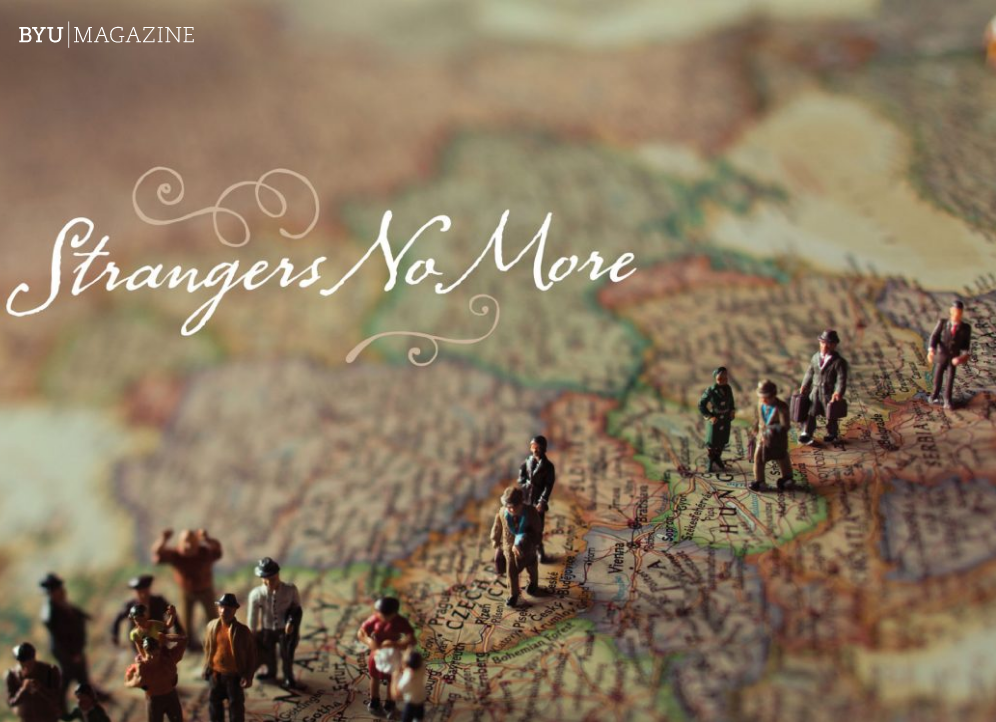 Melissa published an article with BYU (Brigham Young University) Magazine about the nature of volunteer refugee work in central Germany. You can read the original article by clicking here.

Excerpt:
Eyes speak. That morning at the Limburg refugee camp, I heard volumes."Guten Tag," I said, tipping my head toward the man sitting alone at the end of the table. One of the dozens of refugees I'd met while volunteering as a German teacher in camps near Frankfurt, he had drawn my attention more than once.
He was hard to miss: his shoulders were nearly as broad as the table; his steady, weighted gaze from under the brim of his baseball cap gave him the air of a once-imposing but now-cowering animal, bruised from repeated blows.
His eyes had been watching, speaking while I worked. Two minutes earlier, a dozen or so children and I had been rowdily chant-singing "Kopf, Schulter, Knie, und Fuß" ("Head, Shoulders, Knees, and Toes"), our laughter like splashes of yellow in the slate-gray atmosphere of the camp. But after an hour of language instruction and songs, the kids had lost interest and run off the instant there was a lull.
Other Posts
Egette was born and raised in a refugee camp in Tanzania, Africa. In 2021, she graduated with a B.S. in psychology from George Mason University. In 2022, she received her MA in psychology with a focus in Cognitive and Behavioral Neuroscience, also from George Mason. She was recently featured in Forbes on World Mental Health Day. She founded Safe Haven Space, to empower and educate refugee families in the US about mental health and wellbeing.
November 30, 2022
Their Story is Our Story (TSOS) and By Women, For Women (BWFW) announce a partnership focused on collecting and sharing stories of displaced women.

November 7, 2022
Through the connections made by the TSOS Community Programs team, we were able to connect Yalda Royan with Julie Rose for this powerful episode, "When is War Justified?"
October 24, 2022
Sign up for email updates