BYU Magazine: Strangers No More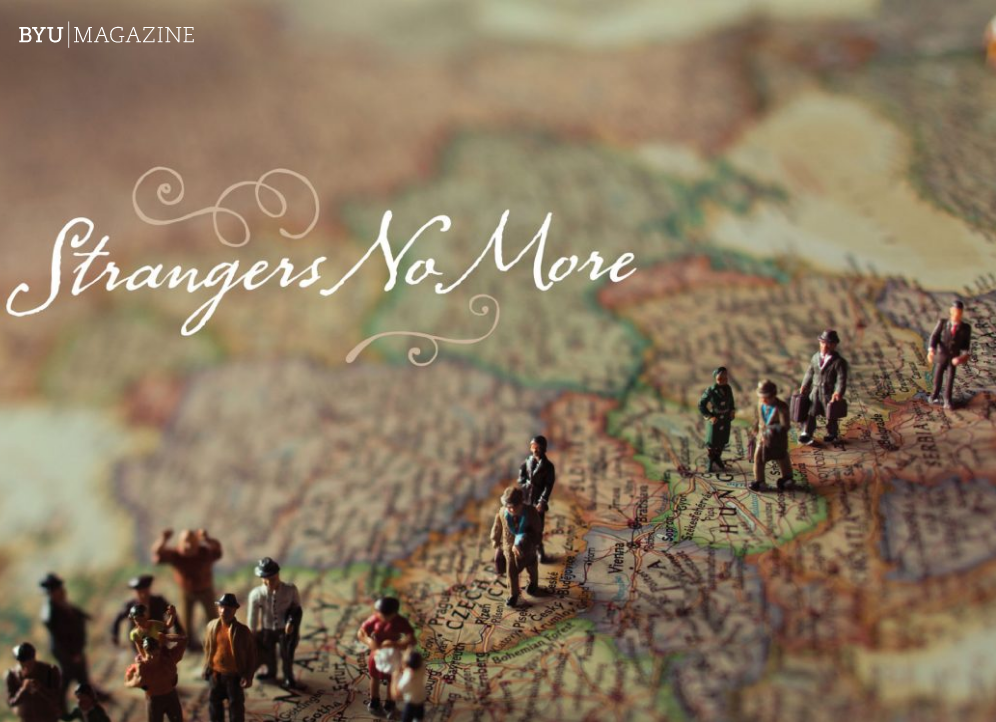 Melissa published an article with BYU (Brigham Young University) Magazine about the nature of volunteer refugee work in central Germany. You can read the original article by clicking here.

Excerpt:
Eyes speak. That morning at the Limburg refugee camp, I heard volumes."Guten Tag," I said, tipping my head toward the man sitting alone at the end of the table. One of the dozens of refugees I'd met while volunteering as a German teacher in camps near Frankfurt, he had drawn my attention more than once.
He was hard to miss: his shoulders were nearly as broad as the table; his steady, weighted gaze from under the brim of his baseball cap gave him the air of a once-imposing but now-cowering animal, bruised from repeated blows.
His eyes had been watching, speaking while I worked. Two minutes earlier, a dozen or so children and I had been rowdily chant-singing "Kopf, Schulter, Knie, und Fuß" ("Head, Shoulders, Knees, and Toes"), our laughter like splashes of yellow in the slate-gray atmosphere of the camp. But after an hour of language instruction and songs, the kids had lost interest and run off the instant there was a lull.