Dr. Muhammed Kamel Frozanfar · Afghanistan
I Want To Use My Training
A doctor from Afghanistan fights to use the skills he acquired over two decades in America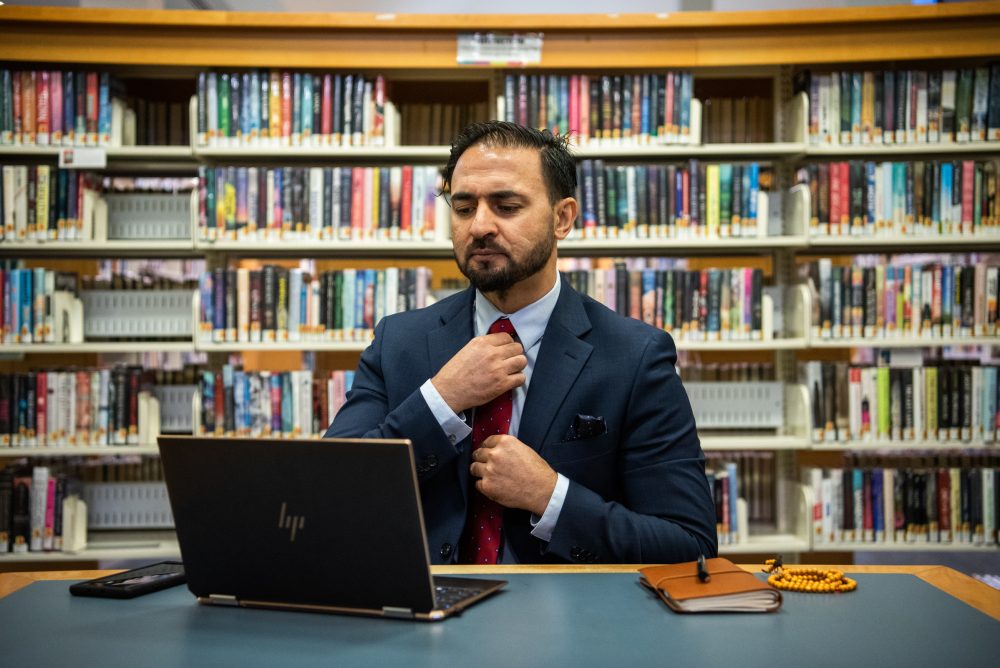 In 2021, on August 15th, the Taliban took over Kabul, I was in Kabul. There was no way for me and my family to stay because my life was in danger. My family's life was in danger. Thanks to the support of my brothers in the United States Special Forces, the Ministry of Defense, and the State Department, I succeeded in getting into the airport.
On that day, my wife, three children, and I first went to Germany and stayed there for a few days. After that, we came to Virginia. I talked to my friends to find out which state is best for medical professionals. Many of them said that Northern Virginia is good but expensive, that's why I chose to come to Virginia. The first months it was not easy. Just finding an apartment was tough. I was starting from scratch with just one backpack containing a few diapers for my small child, a few crackers, and our passports - that's all. I left everything back in my country - my life, family, friends, and a country. Sometimes still when I wake up, I ask myself if this is real? I'm here? I will say that even though we left a lot of things back there, we have achieved a lot of good things here. I am thankful for the government of the United States and the people. You're a kind, generous, supportive and big-hearted nation. And that means a lot for the people like us.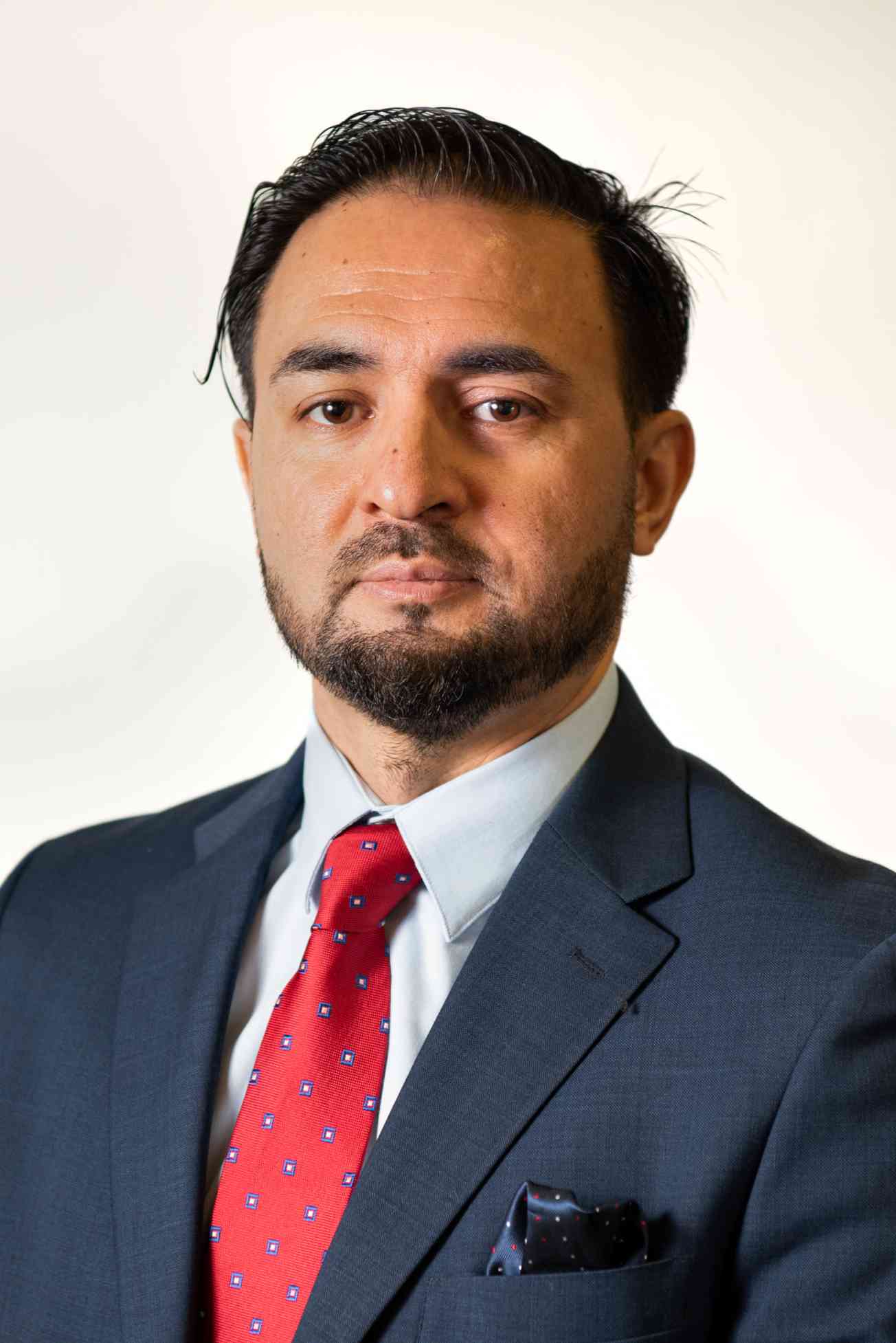 I really want to continue to work in the medical field. In the first few months, people asked why I didn't work at Marshalls? Why not work in an Amazon store? I said that I do not want to work somewhere where I do not use my education and proficiency. I didn't study for more than two decades to work in a place where an unskilled person can work. I want to work in my field so every night, I stayed up late applying, I sometimes did 20 applications in a night. In the first month, it was difficult to get a response. My first job was with the Alexandria City Health Department as a consultant in the Newcomer Health Program which supports refugees when they first enter the United States. In the second month of my work, there was another job opportunity with the state - Virginia Department of Health. I applied and after interviews, I was chosen for the job. This is my current job. I'm working as an epidemiologist for hospital-acquired infections plus multi-drug resistant organisms.
I graduated from medical school in Afghanistan. After that, I did my master's degree in Public Health in Japan in 2015, and an Epidemiology diploma in 2019-20. And now, I am a Ph.D. candidate in healthcare administration at Nagoya University in Japan. I also served as a medical doctor for almost two years and as an adjunct professor for six years in the medical schools until August 2021.
Sometimes, I used to give some money to poor patients for their medicines because they didn't even have enough to pay me. How could they pay the pharmacist? I thought there was something lacking at the public health level - in the policy part of the health sector. So, I shifted from clinical medicine to public health. I was able to work with the Ministry of Public Health at the national level. This was a good platform to get to know the health sector of Afghanistan. I got to be involved with international partners like USAID, CIDA, JICA, WHO, UNICEF, Rotary international, BMGF, and with sister ministries like the Ministry of Agriculture, Ministry of Women's Affairs, Ministry of Education, and others.
I also wanted to mention my first job.

After 9/11, I was in 12th grade and I was fluent in English. After 9/11, the United States decided that it had to fight against al-Qaeda and the Taliban. I was one of the first interpreters to join them. We fought together against al-Qaeda. I served in the United States Army for more than two years - until 2004. This is one of the proudest parts of my career and life.
To become medical doctors in Afghanistan, we did a lot of hard work to get the diploma. I knew that I would need to have more certifications to practice medicine in the US. But still, I have that background and that knowledge. If I cannot work as a medical doctor, I can still give advice. That is why I'm working as an epidemiologist. I can merge my clinical knowledge with my public health knowledge. This allows me to be more efficient and productive than only knowing one part of the business. We have to have commitment, consistency, and faith. Sometimes it takes months and sometimes it takes a year.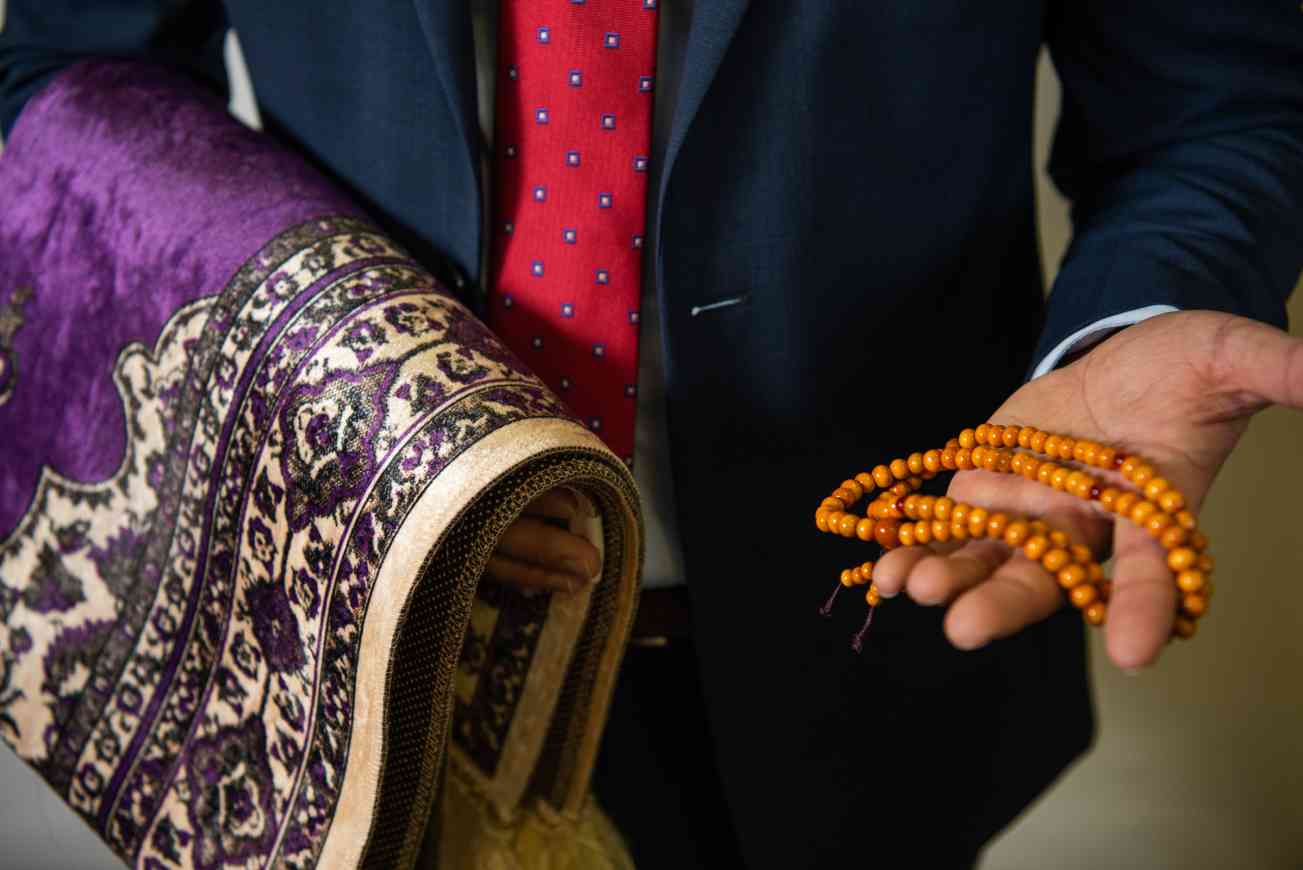 I have big goals. I love the academic environment. It is pure, and it is a bilateral learning process, you get and give. I used to work as a public health expert and now I'm doing the same job with the state.. Besides that, I'm also thinking of doing my post-doctorate degree here. I'm planning to start communicating with universities. I want to keep both - working as a healthcare professional and being involved somehow with academics. I will go forward toward my goals and I believe I will have a lot of professional and academic achievements in next 10 years
I also attend many volunteer activities. I am a Crystal City Pentagon Rotary Club member. The club is focused on humanitarian and international development. I also work with some other supporting agencies that distribute food, home items, and clothing to refugees.
It is important to work together to have a happy, healthy and prosperous community. When I came to the United States, I got a lot of support and attention. Now it is time for me to give support to others who need it and this is how I do it.
Informed Consent
Our team members obtain informed consent from each individual before an interview takes place. Individuals dictate where their stories may be shared and what personal information they wish to keep private. In situations where the individual is at risk and/or wishes to remain anonymous, alias names are used and other identifying information is removed from interviews immediately after they are received by TSOS. We have also committed not to use refugee images or stories for fundraising purposes without explicit permission. Our top priority is to protect and honor the wishes of our interview subjects.