Our mission of changing the perception toward more welcoming reception of displaced persons often aligns with the work of other organizations and academic institutions seeking to meet the needs of people who have been forced to flee their homes.
Through collaborative projects and events, we can leverage our common purpose, strengthen our impact, and mutually enlarge our reach in creating communities of welcome and belonging.
If you are interested in collaborating on a project with us, we would be glad to hear from you.

Projects
Helping Refugees Navigate the U.S. Healthcare System: A TSOS partnership with Georgetown School of Medicine, NoVa Friends of Refugees, Catholic Charities Diocese of Arlington, and the Virginia Department of Health.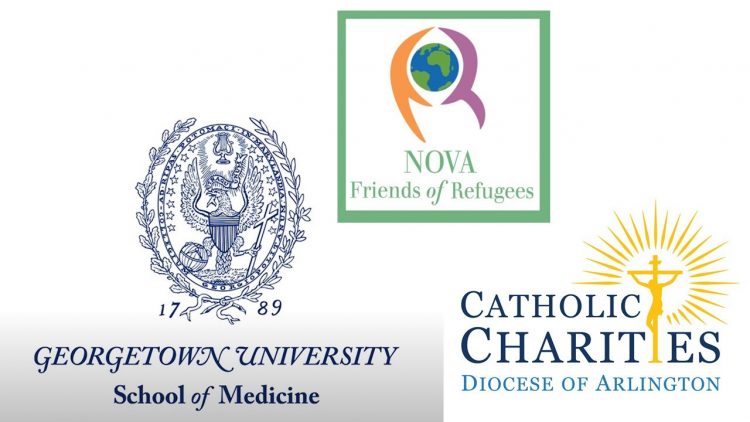 TSOS's multimedia presentation The Story of Our Journey has been featured at partner film screenings, school assemblies, and symposiums.
Annually TSOS joins forces at in-person and virtual events around the globe to amplify refugee stories in commemoration of World Refugee Day, or during other themed Advocacy events, providing access to stories, videos, and educational materials produced in-house.