FALL 2022 INTERNSHIP COHORT
APPLICATIONS ARE CURRENTLY UNDER REVIEW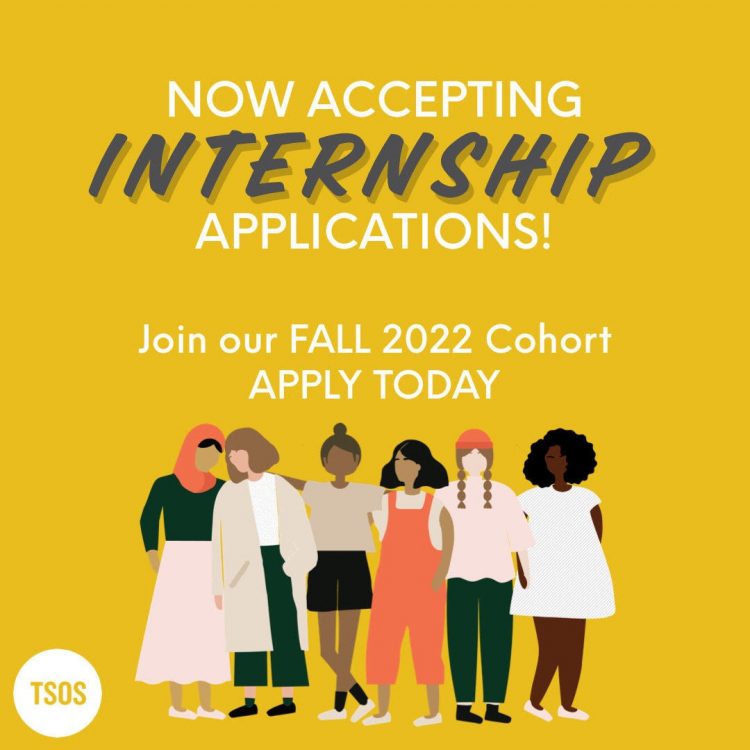 Their Story is Our Story internships provide an opportunity to facilitate integration within educational communities and allow both refugees and non-refugees the opportunity to receive technical and professional training.
Working within diverse and integrated teams, interns are provided with an opportunity to:
- be in close proximity to new ideas;
- receive mentorship in project management, writing, editing, and story-production, as well as in transcribing and translating interviews;
- work with a suite of professional software;
- foster friendships and employment networking opportunities.
TSOS is excited to open the call for the Fall 2022 internship cohort applications!
We hope to see you there!


APPLICATIONS ARE CURRENTLY UNDER REVIEW


IMPORTANT DATES

Sept 5, 2022 @ 11:59pm PST - Application deadline
Sept 16, 2022 - Internship placements announced via email
Sept 21, 2022 @ 11:59 pm PST - Students confirm their participation
Sept 27, 2022 time TBA - Internship orientation meeting *Required attendance*
Weekly Internship meetings Tuesday nights - *Required attendance*
Nov 22, 2022 - Final internship meeting (except for External Media interns, who will have their final week of internship until Nov 29, 2022)
TSOS Internships
Internships are virtual and last for 8 weeks.
All internships require a commitment of no more than 5 hours of work per week.
The program is open to anyone age 18 and older who is currently working toward an education goal and/or is enrolled in (or is a recent graduate of) a higher education program.

Interns are awarded a $300 stipend upon successful completion of the program.
AREAS WHERE Interns work

Advocacy - Interns will help with research and legislative tool kit for advocacy purposes.

Archive - Interns will utilize their writing skills to create beautifully succinct and reflective descriptions of conducted interviews. Their work helps honor the refugee's story and assists future archive visitors to conduct meaningful research.
Community Programs - Interns will work with the Director of Community Programs and Community Program Coordinators to help with the transcription and translation of interviews conducted locally. Language skills in English and a second language, including but not limited to Spanish, Farsi, Dari, Pashto, French, German, Italian, and Arabic.
External Media - Interns will deliver video and written content for the website and social media. They will also strategize to improve viewer engagement with TSOS media.

What INTERNS HELP PRODUCE? STORIES SUCH AS THESE
TSOS is able to provide internship opportunities because of donors and subscribers like you. Thank you for your support.
Please consider a donation to help us sustain future cohorts!