TSOS Associate Director chats about her refugee experience with Breaking Trails Podcast host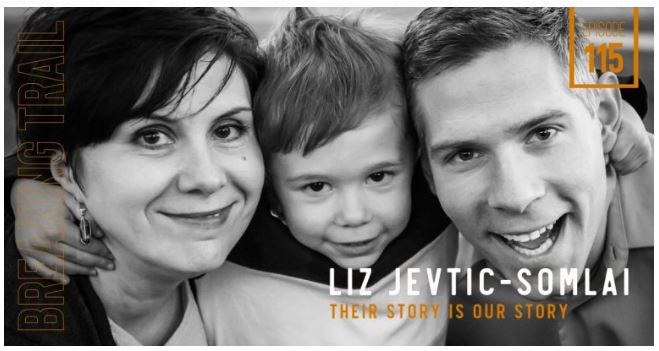 "We had to put a healthy dose of laughter into the situation to make it bearable. Our will to see the good in the hard situation is what helped us make it through the day."
In early March, TSOS Associate Director Elizabeta (Liz) Jevtic-Somlai shared her experience with Lisa Gerber, host of Breaking Trail podcast and Director of Strategy for Their Story is our Story.

Originally from Yugoslavia, today's Serbia, Liz now lives in Phoenix, Arizona. As a teenager, she and her family were forced to flee a country she loved to find new roots and a new way in a strange and unwelcoming country. In sharing her experience during the podcast, she expressed hope to make it more approachable to talk about the refugee journey and destigmatize the label.
While she lost a great deal when she escaped her beautiful country, Liz said, she did not lose who she is or where she came from.

"The importance of sharing the personal narrative is in educating," said Liz during the chat, "We connect to the individual rather than the label itself. With that, people change their thoughts and their actions. Over time, we see an increase in people wanting to help - a crucial element in achieving a wholesome integration into communities."
The podcast aired on Breaking Trails on March 28, 2022.


Other Posts
As we strengthen our relationships with resettlement agencies, friends, and community partners, we are discovering that the work doesn't have to be big to be important.
May 21, 2022
Not only is restoring welcome the right thing to do as humans and as Americans, this week's meetings with fellow Virginians affirmed that I am not alone in believing that "it is vital to our nation."
May 12, 2022
For a small corner of the world, in Switzerland, what has happened in Ukraine has opened a door I didn't think I would ever see.
May 4, 2022
Sign up for email updates