TSOS Associate Director chats about her refugee experience with Breaking Trails Podcast host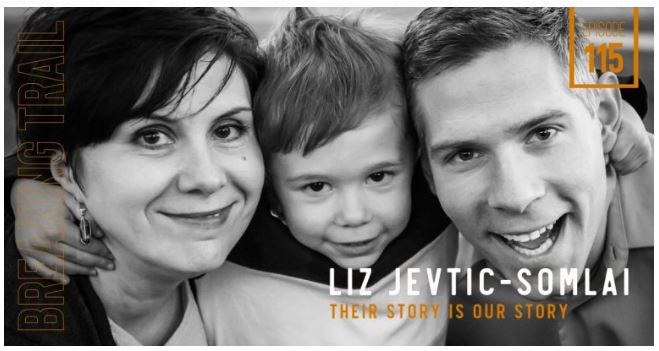 "We had to put a healthy dose of laughter into the situation to make it bearable. Our will to see the good in the hard situation is what helped us make it through the day."
In early March, TSOS Associate Director Elizabeta (Liz) Jevtic-Somlai shared her experience with Lisa Gerber, host of Breaking Trail podcast and Director of Strategy for Their Story is our Story.

Originally from Yugoslavia, today's Serbia, Liz now lives in Phoenix, Arizona. As a teenager, she and her family were forced to flee a country she loved to find new roots and a new way in a strange and unwelcoming country. In sharing her experience during the podcast, she expressed hope to make it more approachable to talk about the refugee journey and destigmatize the label.
While she lost a great deal when she escaped her beautiful country, Liz said, she did not lose who she is or where she came from.

"The importance of sharing the personal narrative is in educating," said Liz during the chat, "We connect to the individual rather than the label itself. With that, people change their thoughts and their actions. Over time, we see an increase in people wanting to help - a crucial element in achieving a wholesome integration into communities."
The podcast aired on Breaking Trails on March 28, 2022.


Other Posts
A teacher in an inner city school describes how her school helps with the integration of students from all over the world.
September 7, 2022
Associate Director, Liz Jevtic-Somlai, was interviewed by Julie Rose on Top of Mind Podcast.
September 6, 2022
In these "Back to School" days, it is important to note that education is a vital step in self-actuation. Helping schools recognize best practices in supporting ESL is the basis of building communities full of strong and capable citizens with skills that will provide societal dividends.
August 30, 2022
Sign up for email updates