Leadership Team
Trisha Leimer
TSOS President, Spokeswoman, Writer
Originally from Denver, Colorado, Trisha and her family have lived in Germany for over 16 years.  She has been volunteering in refugee camps around the Frankurt, Germany area since the Fall of 2015.  She works closely with organizations and with displaced individuals to assist them in the asylum process and integration into their new home.
Twila Bird
TSOS Chief Editor, Writer, Book Designer
Twila has a broadcast news and public affairs background.  After she discovered a passion for family history research, she now writes books about ancestors in the near and far past. In 2016, through the influence of her daughter, TSOS president Trisha Leimer, Twila grew to understand the desperate circumstances of Europe's refugees. Now she is committed to telling their stories, which she hopes will touch hearts and encourage others to welcome them to new, safe communities throughout the world.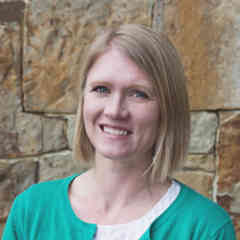 Elizabeth Thayer
Portrait Artist, Writer
Liz is a commission portrait artist, illustrator and teacher of art who has lived in Asia, Europe and now resides at the feet of the mountains in the Utah Valley.  Liz felt a connection as she read and watched news stories about the millions of people flooding into Europe – a land so strange to them.  She traveled to Europe for TSOS, looked these individuals in the eye and is capturing the emotions she saw in there in her beautiful sketches, drawings and portraits.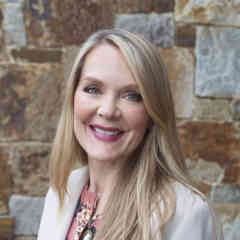 Melissa Dalton-Bradford
Feature Article Writer, Public Speaker
Melissa is an author, poet, essayist, blogger, and public speaker who has lived in Paris, Vienna, Hong Kong, New York City, Munich, Singapore, Geneva and Frankfurt.  For years her work has explored the role of community in the face of major personal loss and "globility" which has connected her in very real ways to the people she met as a volunteer in the camps of Frankfurt.  She now uses her talents to tell their stories.
Noah Read
TSOS Social Media/Website Director. Website
Noah is a humble yet extremely capable developer and designer, blogger and lecturer.  From his home in Texas he has quietly but beautifully designed the face of the TSOS website and been key in helping the TSOS team coordinate and communicate from their homes across the globe.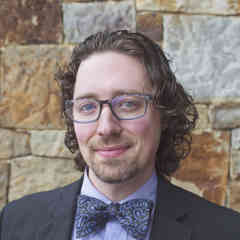 Matthew Longhurst
TSOS Volunteer Program Development Manager
Matthew Longhurst is a recovering attorney with a passion for non-profit work.  After practicing law and public accounting for more than six years, he has been employed full-time as a non-profit executive since 2013.  Matthew's interest in assisting refugee populations was born on a visit to the Bialik-Rogozin School in Tel Aviv, Israel where he interacted with children bearing the scars of war for the first time.  His work for TSOS is motivated by his strong belief in protecting and supporting the vulnerable populations of the world.
Sarah Wood
TSOS Data Manager
Sarah has a background in international public health and has worked in nonprofit research management since 2008. Passionate about working with people in crisis, she's coordinated applied research efforts in sub-Saharan Africa, South Asia, Southeast Asia, and Eastern Europe. After watching the European refugee crisis unfold from afar, Sarah was moved to join the TSOS team to help tell the personal stories of people affected by this crisis.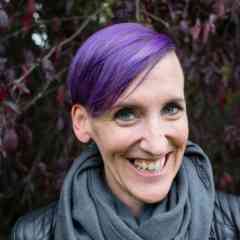 Nicole Ludwig
Refugee Coordinator
When the city of Frankfurt, Germany, opened a refugee camp opposite her home in December 2015, Nicole recognized it as an opportunity to directly help people in need. Nicole, a mother of two young children and former international event manager for big enterprises in Switzerland, the Netherlands and Germany, took over the management of the neighbourhood volunteer group. Through her work in the camp she met people with heartbreaking stories from varying backgrounds. She was able to coordinate the many resources of her friends and neighbors to support the needs of these people seeking refuge in a completely unfamiliar country and culture. Her work even won local recognition and the camp received awards for their exemplary integration programs.
After several months she realized this was what she wanted to do full time. Nicole decided to quit her lucrative job and accept a job as assistant director of the camp. One of Nicole's main motivations for making this transition has been the affect she has seen her work have on her children. They often accompany her to the camp and have become friends with many of the residents. She saw their ability to love and their desire to share without prejudice expand, even at very young ages, and become a natural part of who they are.
Now that the camp has closed and the residents have been placed in the community, Nicole is applying her skills and experience to giving her newfound friends a voice through TSOS. 
Christophe Mortier
Photographer Coordinator. Website
As a photographer, Christophe collaborates with TSOS on documentary projects. Based in France, he travels in Europe and the Middle East as a keen observer of society. Working on various project, his work has been published broadly. He is the recipient of the distinction of Portraitist of France.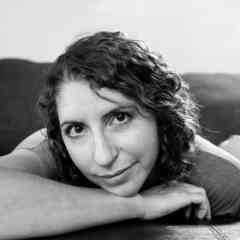 Kristi Burton is a lifestyle and documentary photographer based in Salt Lake City, Utah. She is the proud mother of two beautiful adopted children. With a background in Sociology and having lived in three different countries in Europe, Kristi is passionate about people and places. She feels great compassion towards the refugee crisis and volunteers with TSOS to help share refugee stories with the world through powerful imagery. Kristi's work has been featured in a variety of online and print publications.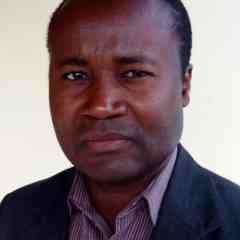 Carter Charles
Translation Coordinator
I have a little idea of what it is like to leave one's country in search of a better life in a foreign country. I was barely 3 years old in 1980 when my father fled from Haiti's Duvalier regime and emigrated to the United States: he didn't speak a word of English but was rescued in American waters by US Coast Guards who, instead of returning him to Haiti, took him to his final destination in Florida. I reunited - and in fact got acquainted - with him 36 years later, just before his death. My mother emigrated to French Guyana, via Suriname, when I was about 10. For several years, she lived in hiding and in constant fear of deportation. I followed the same path when I was about 15, traveling under a false identity through Curaçao, Suriname, and crossing the Maroni River on one of those unregistered canoes that connect the two countries. I recovered my real identity, studied in French Guyana, in mainland France and in the United States. I have a PhD in American Studies and specialize in sociology and history of religions. I am paying back whatever France has invested in the illegal immigrant that I was, teaching hundreds of students English as a second language, business English, translation and American Studies. I am happy to contribute the little that I can in giving a voice to these refugees: their stories are in many was my story.
Megan Carson
Social Media Relations Coordinator
Megan lives in a quaint valley in Northern California with her husband and three children, where they run their Web Design & Consulting business. Before that, she lived in Italy and studied Philosophy, which provided experiences that have contributed to her desires to learn about the world and find answers to improving the quality of life, particularly for those who find themselves on the margins. Upon first hearing the stories of refugees fleeing for safety, Megan felt a powerful draw to know, to understand, and to spread compassion for refugees and their stories.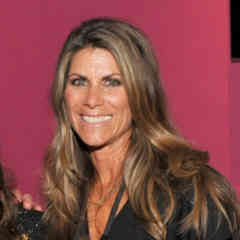 Kellie Jolley
Public Relations Coordinator
I have been working as an Interior Designer for over 20 years and I love the creative and diverse spectrum of style. I have four grown children that give me joy beyond words. I live in beautiful Draper Utah on the mountain. I have been blessed to have a refugee son from Nigeria, living in Italy. I love gathering people here in Utah as they see the vision of TSOS and want to share the message of refugees.
Amy Stevenson
Writing Team Liason
Amy is a wife, mother, and writer. She has earned a degree in Human Development and feels a strong pull to help people in difficult situations. Amy works in the public schools, and especially enjoys her time in the children's library. She also volunteers to raise money for rescuing victims of human trafficking. After living in four counties in southern Calilfornia, she and her family have settled in Ventura County.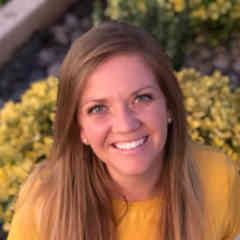 Tarah Westover
Transcription Coordinator
My appreciation for diverse cultures and beliefs came as I had the opportunity to live in the Philippines for 18 months. I experienced firsthand the goodness of people everywhere. I am passionate about helping people who live specifically in crisis. This concentrated interest in working with refugee populations developed last year when I traveled to Greece and worked for 3 months with a maternal health organization providing care to Syrian refugees. I came home and got more involved with local refugees in my community. They speak to my heart and I love their resilience, faith and commitment to life. I believe that we all have so much to learn from them.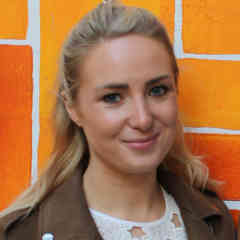 Phoebe Wood
TSOS Journalist/Videographer
Phoebe is a journalist who has spent much of her career living abroad. Now based in Paris, she has enjoyed stints far away from her native London, in Central Africa, Russia and Germany. Much of her reporting work has been centred around Europe's migrant crisis. Phoebe wanted to dig deeper into the stories of the refugees reaching Europe, which led her to TSOS!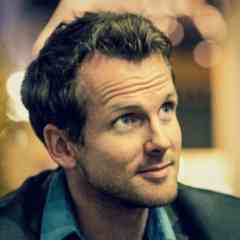 Garrett Gibbons
TSOS Team Member
Garrett is a film director and commercial photographer from Seattle. In 2016, he traveled with the TSOS team and recorded over 70 interviews with displaced people from the Middle East. His expertise and people skills have been key in bringing the widely diverse TSOS team together, and he continues to volunteer his time with TSOS as the project grows.
Writing Team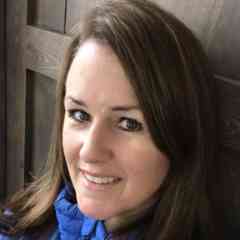 Lisa Piantanida is an accomplished public relations professional, communications strategist, facilitator, and executive coach. She's married to the best husband in the world and mother of three hilarious kids.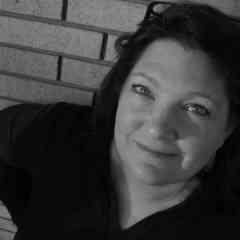 Transcription Team